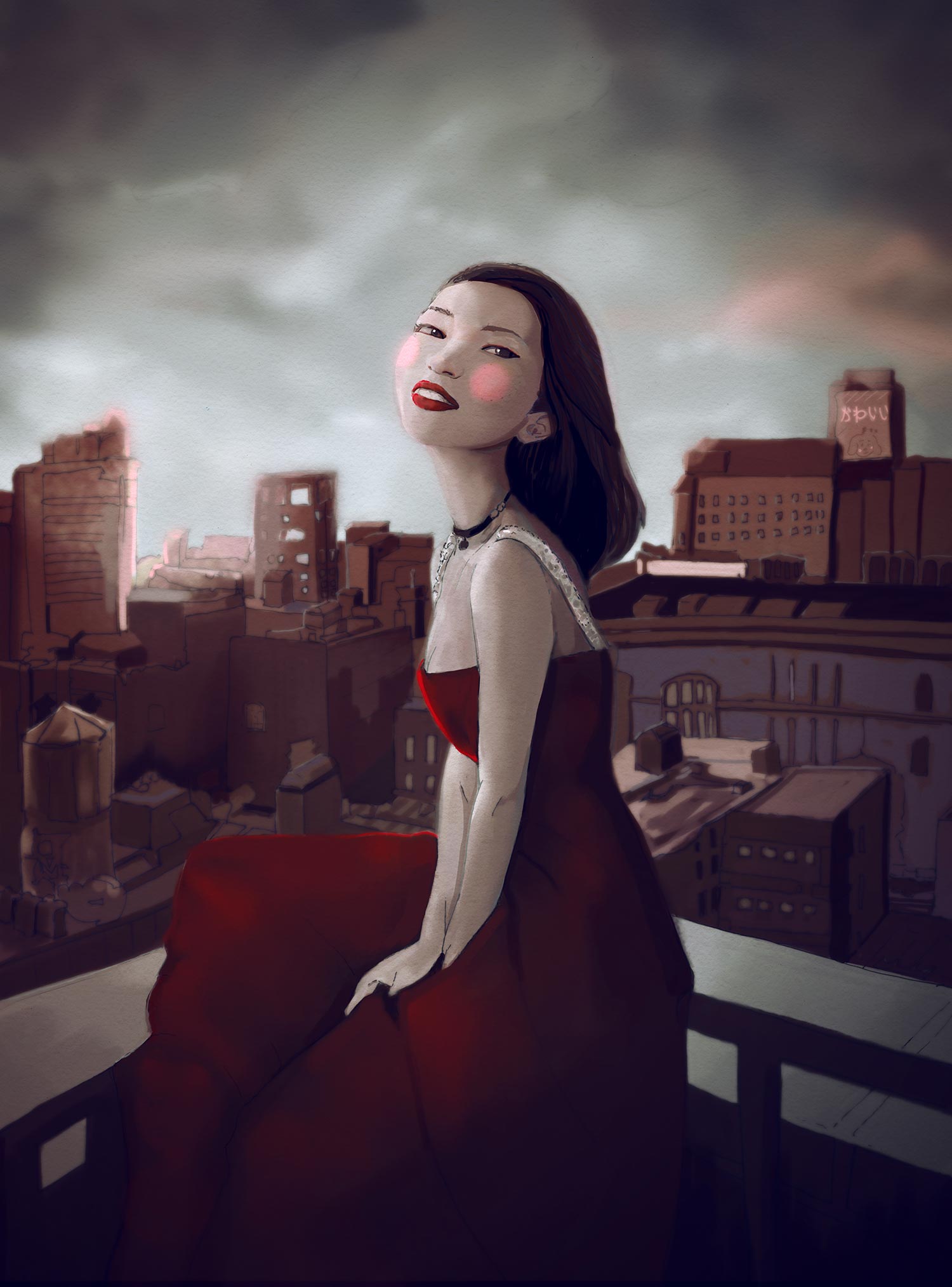 It's hard to believe it's been 3 years since my last portrait in the Blogger Portrait Series. I'm happy to bring the series back to life with my friend Aimee Song. I meet Aimee back around 2008-2009. She is kind, amazing, and a hard working person. Check out her blog songofstyle.com.
This painting is drawn in pen and colored digitally.
Lastly, I'm uploading the a Coloring Book Version of this piece to Patreon. There are 3 days left to be in the running for the giveaway of one of my original drawings by becoming a patron on my Patreon. Subscriptions start $1 a month.