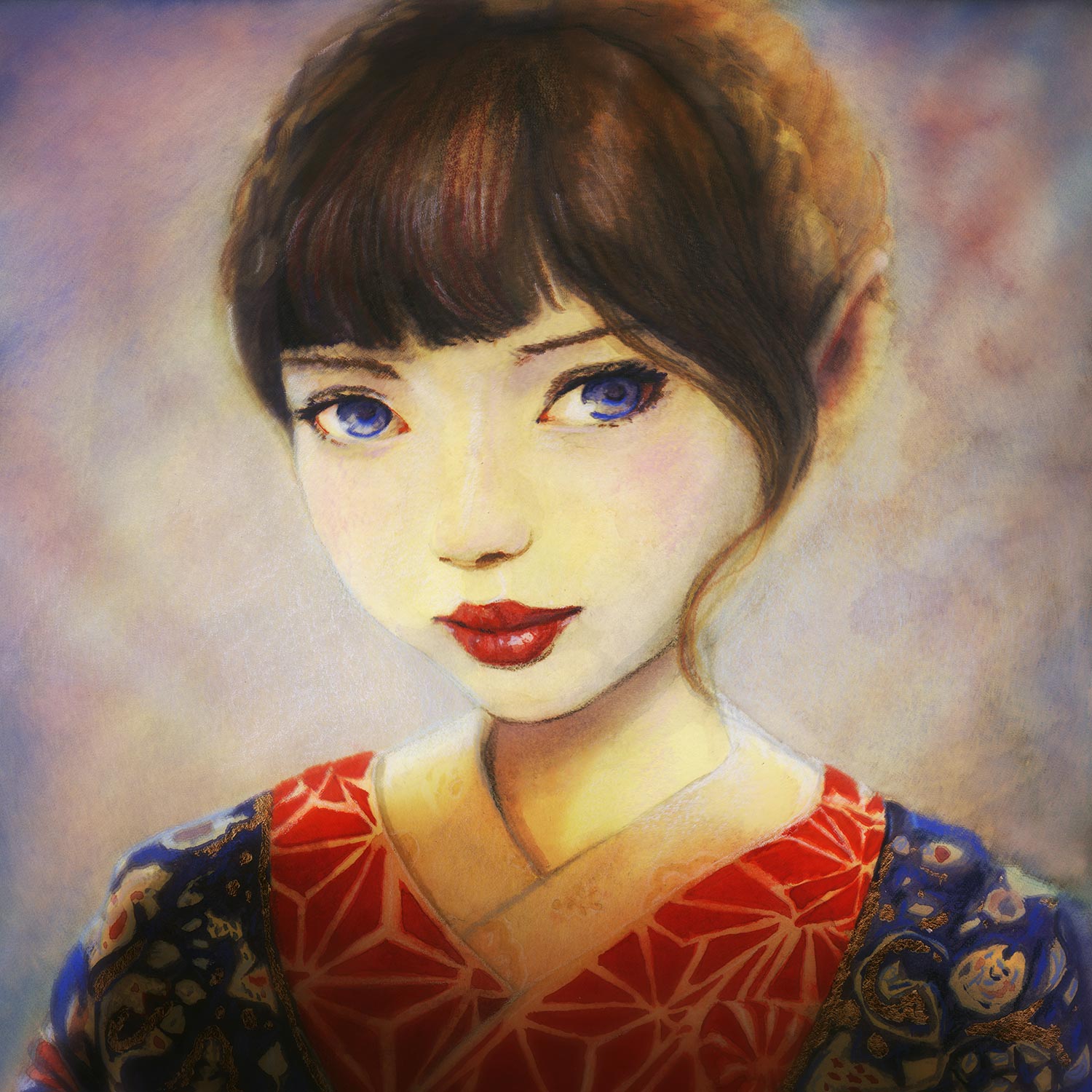 first of all, let me introduce my newest painting in my 'Portraits of Japan' series. Inspired by a Daoko song 🎶 called fireworks 💥 Risa Nakamura (里砂 中村) inspired the look of the model. Selecting the right Kimono fabrics was quite a task. Materials: arches 300lbs cold press paper, watercolors, color pencils, finished the portrait off with gold leaf. I experimented with digital painting on top, working in more lighting effects. I love how it turned out.
Also, If you are interested in buy the original watercolor, it is for sale on my Saatchi store. just click the buy button below to get more info.
Patreon
finally, thank you to my all of new patrons who signed up yesterday. If you want to become one, click the 'become a patron' button. To celebrate my first month on Patreon I'm doing a giveaway or 1 art piece and. 9 days left to be in the running for the giveaway by becoming a patron on my Patreon. Subscriptions start $1 a month.