Hey Friends,
The Anrealage Spring 2012 show was connected with the Mint designs show. We had read up quite a bit on Mint designs when preparing for Tokyo Fashion week, and at the time we didn't know Anrealage was doing the joint show with them. But they actually turned out to be one of our favorites. The models walked very slowly down the runway, even stopping at times to allow the audience to admire the garments. There were 2 to 4 models out on the runway at any given time. There was a very deliberate, patient manner in which the collection was presented. One thing that really stood out was their very soft color palette and the subtle details. There were nearly transparent garments layered over another with a pattern of soft colors and together they made a wonderful combination.
So A Degree Fahrenheit was a very cool show with some great dresses. It was the first show on Tuesday the 18th at Japan Fashion Week Tokyo. The show had wonderful ambiance with eerie ambient music with crackley percussions and creepy pianos playing as fog floated across a dark runway. The models emerged through the fog one by one, each revealing a new garment, each one equally as beautiful as the one that proceeded it. They had very intricate lace work in the garments as well as tights that matched the patterns. We hope you like the photos :)
The show started with a flash of lights and a blast from the speakers, and the first model was out of the gate and down the runway donning a look that was a stylish throw back to 1950's in California. The models wore their hair in an updo with rounded sunglasses that come into a point at the top corner, giving one the slight impression of a cat. The dresses were slim fitting with clean lined collars and belts worn over them. They were accompanied by some fun, dancy, 50's beach rock. There was a fun, bright assortment of pastels in the collection and an essence that boasted a well founded confidence. It was definitely enjoyable. We hope you like the photos!
Also, we had the pleasure of meeting and sitting next to Misha at the show. She was very sweet and filled us in on local trends and style concepts. We really enjoyed talking with her.
So fur fur was one of our favorites at Tokyo Fashion Week. It reminded us of the first time we went to a Rachel Antonoff presentation and didn't know what to expect, but left with big smiles on our faces. The collection was totally dreamy. Both the collection and the presentation were based on the concept of improvisation and spontaneity. Basically like the concept of arranging flowers. The flowers are all unique and there is no set formula on how to arrange them, but you look at them and place them almost instinctually next to one another. We were told, that in the spirit of that theme, the models in the show all showed up and chose the garments they wanted to wear from the collection. There were dresses of both white and purple and the girls were seated on chairs on a circular platform around various tables with flowers and miscellaneous objects. They all had elaborate floral headpieces of green and pink, and there was a foggy mist drifting through the room. Rather creepy music kept time for the mesmerizing dance that consisted of the models, sometimes a few, sometimes all, getting up and walking about until they came across an empty chair and gracefully sat down again. It was, I suppose, like a dream one might have after watching The Fall, Alice in Wonderland, and Memoirs of a Geisha one after the other. There was also something very bridal about the white gowns. Don't you agree?
More collections from Tokyo Fashion Week to come soon!
p.s. We were given an interesting Tokyo fashion insight from Misha who informed us that the style of the fur fur show was that of forest girl. Essentially it consists of rather flowing garments tattered on the edges, as though a girl had been lost in the forest and then wandered around endlessly afterwards. We were rather enamored by the concept : )
We hope that the photos capture the ethereal, dreamlike quality of the actual experience.
We just saw the Monotari Ono show. Very cool! It had a very Moulin Rouge feel to it, which is awesome, as we are both big fans of that film : )
They had four models sitting on chairs in a very Chicago (the musical) way at the beginning of the runway. My favorite dress had very bright, colorful print and great lines. It was so beautiful! The hair styling was also really fun. All in all, it was a great start to our Tokyo Fashion Week experience. Everyone here has been so wonderful. We love everyone we have met. They are all so kind and cool and polite. What a great experience! Also, I was just got interviewed for Japanese television which was such an honor! I never thought that would happen! And we also met Hirofumi Kurino who was super nice, and we are going to check out one of his shops in Harajuku later in the week. Looking forward to that! We hope you like the pictures from the show : )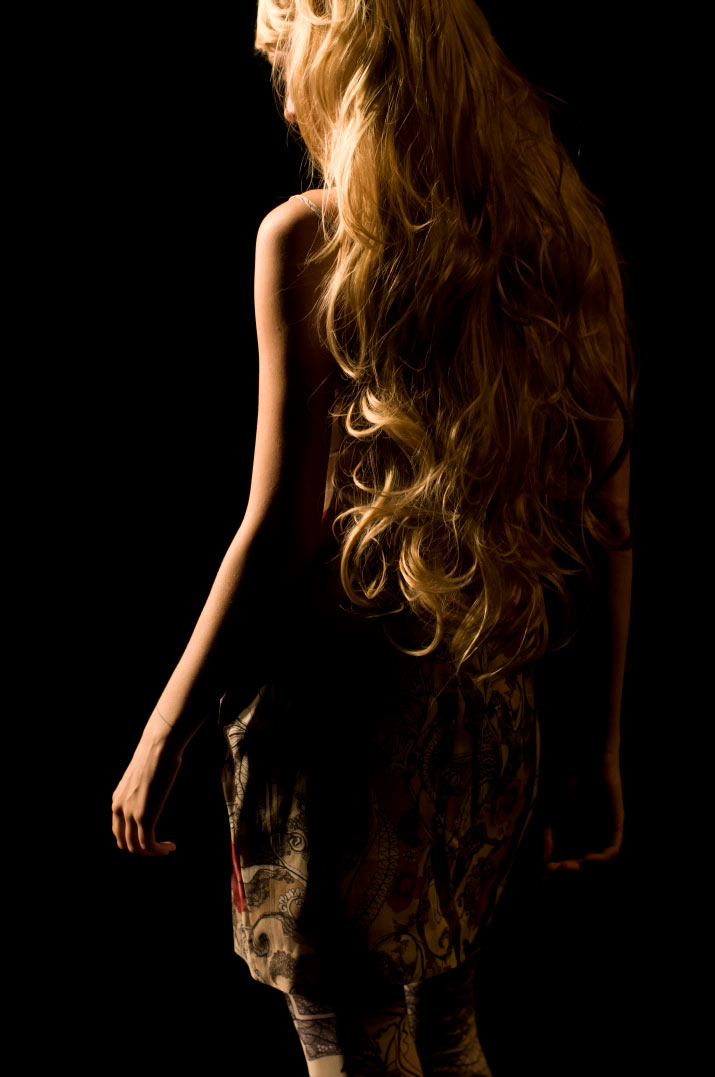 Hi! So we arrived in Tokyo last night! It is so exciting and beautiful! We were mesmerized as we drove into the city by all of the lights! It was awe inspiring and reminded us of a scene from Tron. There were so many incredibly large buildings and the Disney Hotel was glowing in the night like something out of a dream. We also walked all around Shibuya last night and it was truly amazing. We loved how many people were there! It was like a sea of people with a back drop of millions of bright lights.
We are so excited to be here for Tokyo Fashion Week! Our first show is coming up in a few hours. We'll be keeping you posted on how everything is going. Hope you are having a great day!
Morning!I'm just getting rolling on the work for the day, but i thought i would throw a quick post up for you all. I was meaning to post this picture of my friends Rumi Neely of Fashiontoast & Bryanboy of Bryanboy.com, but i keep forgetting, so finally here it is. I really like how it turned out. The mood, their expressions and the colors of the picture all work together quiet well, i think. What do you think? Hope you like it. :)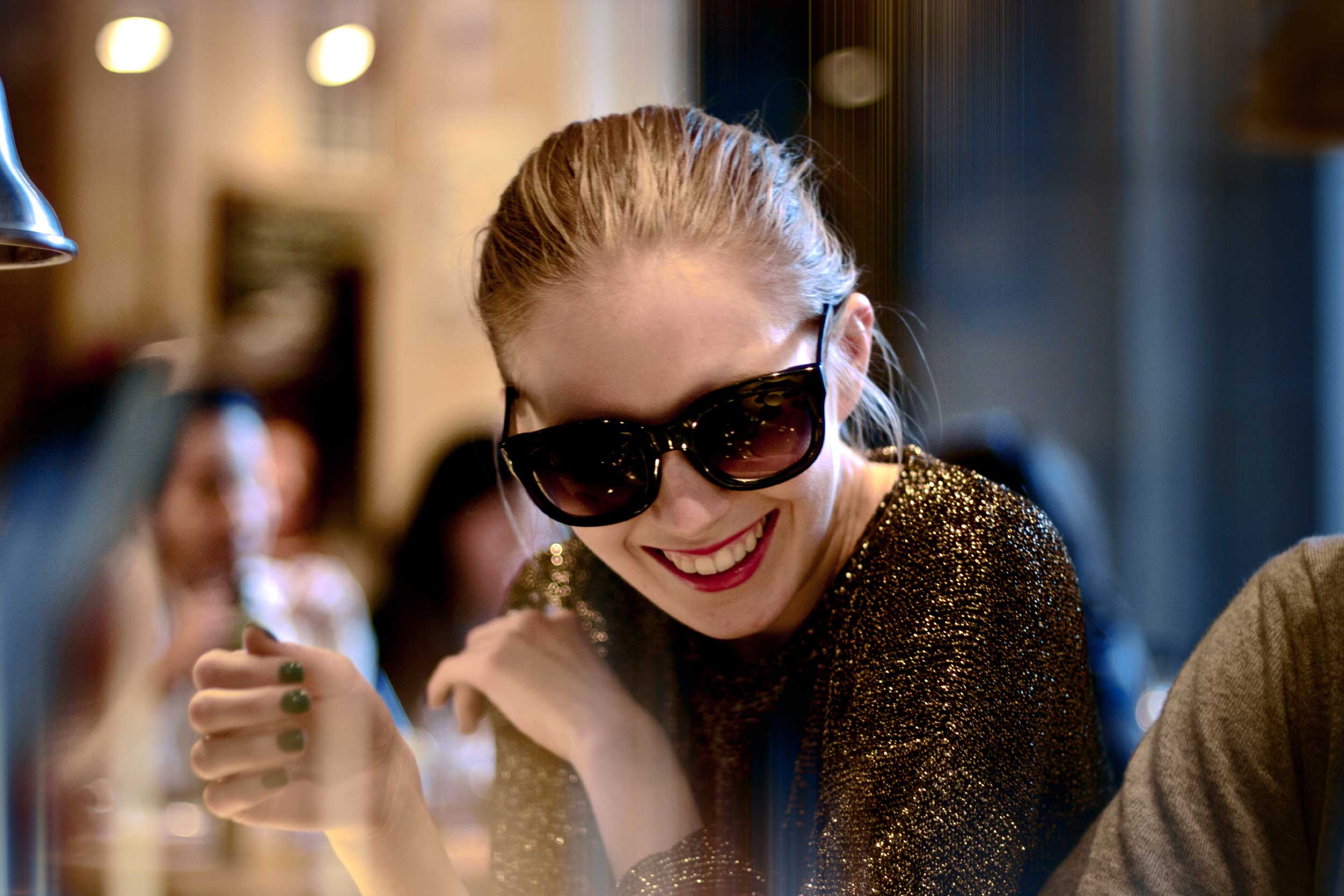 Morning Friends! Well spent yesterday experimenting with developing tons of new techniques and new mediums… I have to say, i don't remember the last time i've been this excited about a project. I love learning & experimenting and so far the experiments have turned out amazing. I'm still not ready to post them yet, but I'm dying for you to see it! I thought i would post a picture of my good friend Carolina Engman of fashionsquad, Who had her birthday last week. This picture is from when my bother David, Carolina, Mattias, Team Bloglovin, and I had breakfast at my favorite breakfast place, "Le Pain Quotidien". Have you been there? Oh my! There is this fruit tart that i always get there that is seriously the greatest thing i have ever tasted in my life! Shoot, now I'm really hungry…. Whelp, i hope you're doing great :)
Whenever you get a bad case of "The Mondays" (which i've got) I found Rachel Antonoff collections usually break the Evil Monday spell. So i thought i would post this picture i took of the lovely Caroline West of Elite Models and her date. This is two seasons in a row that Caroline has been one of my favorites in Rachel's presentation. She was "Wendy" in the Rachel Antonoff Spring 2011 Collection. Yay, i love the whole Prom Queen & King Vibe i got from them. I hope it cheers you all up on this Monday! ;)