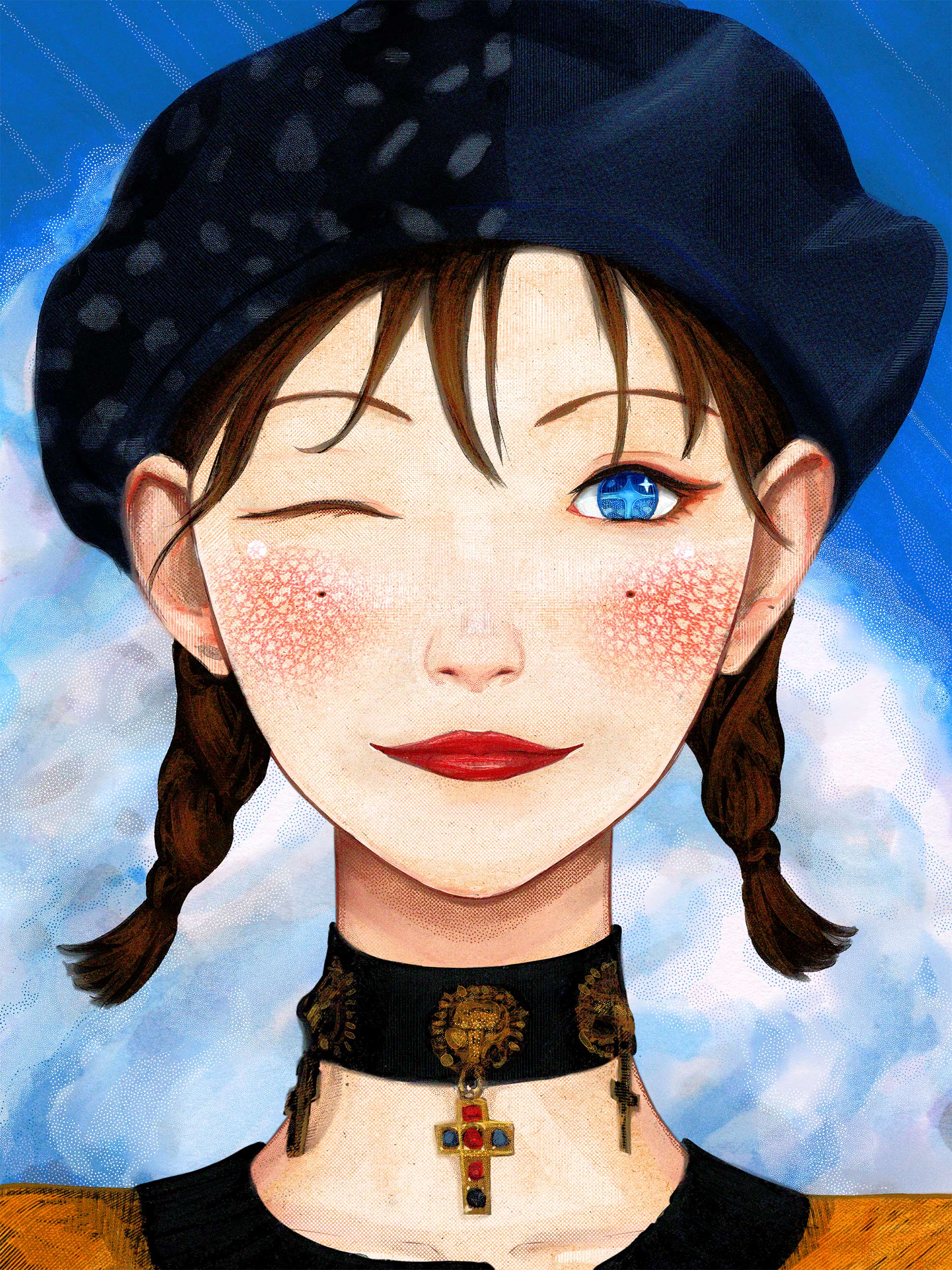 I know for a lot of you, my previous post did not make a lot of sense. For me, when I first heard terms like NFT, Minting, ETH or Ethereum, my eyes glazed over and I stopped listening, thinking I was never going to understand those concepts. That is why I'm writing this post. I want to try to break things down so they are easy to understand and help you on your collecting journey. Everything will be explained (Below) in the context of my "15 Years Later…" project.
Getting Started
To get started you will need to get a MetaMask account. Metamask is the crypto wallet that you will use to purchase the NFT :) There are two ways to install Metamask: 1) a browser extension or 2) a mobile app. For instructions go to this page and scroll down to the heading "How to install MetaMask" or follow along on the video below.


Joining the Allowlist
Once you have your Metamask account set up, travel over to ​nft.igorandandre.com.

- The first thing you will be asked to do is "Connect MetaMask".
- Click that button and MetaMask will ask you if you want to connect.
- Hit "Next", then connect.
- Put your email address in the email form and click "Join Allowlist".

That is it! You are officially on our allowlist.
You're probably thinking "great, but what is an allowlist and why would I want to be on one?" Well, in our case, people on the Allowlist get to mint 24 hours before the general public. Since minting is done on a first come, first served basis, getting to mint first will help the likelihood that you can get one of the NFTs from the collection before they sell out.
Minting
Minting is simply the process of converting the artwork into an NFT and purchasing it at the same time. When anyone mints an NFT in the collection, it is revealed for the first time, and can then be viewed by everyone. Everytime you mint (purchase) I'm giving you the commercial rights to the NFT art that you minted for as long as you own the NFT. The reason I say "as long as you own it" is that you can sell your NFT or give it away to whomever you want. If you sell it or give away the image, the commercial rights go to the new owner.
Before You Start Minting
You need to add funds into your MetaMask wallet before July 20, 2022, if you're on the allowlist. On or after July 21, 2022, you need to have funds in your wallet before you try to purchase. To mint and buy and sell this collection, the currency is called Ethereum or ETH. The cost of a NFT from the collection is 0.08 ETH, but you will need to have more than that available because of a thing called gas. Think of gas just as a fee for processing a transaction on the Ethereum network. To deposit ETH into your MetaMask wallet, you can try the buy options directly within MetaMask. If those don't work try the tutorial below. Do steps 1-3. 👇
https://www.tryreason.com/blog/the-best-and-easiest-way-to-buy-an-nft-in-2022/
Allowlist Minting
For the "15 Years Later…" Collection there will be two minting phases. Phase 1: Allowlist Minting begins Jul 20, 2022 9AM PT (12PM ET / 4PM GMT). Phase 2: Public Minting begins Jul 21, 2022 9AM PT (12PM ET / 4PM GMT). Like I mentioned earlier, it's first come, first served, until sold out, so getting over to ( https://nft.igorandandre.com/15-years-later/Minting) as early as possible is a good strategy.
NFT
If you are still wondering what an NFT is, it stands for non-fungible tokens, which is another way of saying it is a digital asset. In the "15 Years Later…" Collection, the NFT consists of the art and the commercial rights you gain. The NFT world is still very young but has so much potential. I'm excited for this next chapter in my life, and have some exciting dreams for this project and future projects in this space which I look forward to sharing with you in the future.
I hope this post is helpful and not overwhelming. Feel free to message me any questions/issues you have or if you need help in any way! You can get a hold of me multiple ways: post a comment (below), or private message me (below), Comment or DM on instagram or twitter.

As always, thank you for all of your support!